Whether you are brand new to marketing or if you are an experienced marketer for a while, there is a good chance you would have come across the terms "lead generation" and "prospecting," as these are used interchangeably. But are they the same? The answer is no.
Both these terms have different aims and even different methods as you find out below.
To make things easier for you, this article will walk you through the differences between these methods.
So, without further ado, let's get started!
What Is Lead Generation?
Lead generation (also known as B2B lead generation) is a popular marketing activity that drives contacts from the target audience to your market. This is generally considered a long-term process of building your brand's engagement and awareness as it is quite slow.
Examples Of Lead Generation
A few good examples of this marketing method include a YouTube video, a whitepaper that leads can download, or a blog that can be found via a Google search. These types of content are usually designed in such a way to help attract more leads to your business. This, in turn, also helps to start and build a healthy relationship with the target audience.
All the leads that have been generated by using this method will be pre-qualified and much warmer. This is because the target audience will have already interacted with your company's marketing posts and the brand itself. This group of people would be interested in what you are selling or at least interested in researching more about the topic. Thus they are "warmer" leads.
How To Create A Lead Generation System
If you would like to test the benefits of the lead generation process for your business, look at some of the ideas below. Using these, you can create a fool-proof lead generation system that will bring you more leads!
Content Marketing
One of the most common ways to generate more leads is by creating a unique piece of marketing content that acts like a "magnet" to the eyes of your target audience. 
Content like whitepapers, blogs, eBooks, webinars, and so on will interact with your target audience.
However, most of this content is often put behind a virtual door. So if a potential target individual wants to access the content, they will first have to provide you with their email address. 
ABM
Also known as Account-Based Marketing is a fairly new method that is continuing to surge in popularity. This method involves getting in touch with different individuals who work at the same business. Think of Coca-Cola. Let's say you are selling software that will help get more people to sign up for free samples or gated content. You would want to find out who is the Chief Marketing Officer, the Marketing Manager, and maybe their Lead Web Developer. (As a side note we can find all of those contacts for you 🙂 ) To do ABM the correct way you would want to reach out to everyone on your list, slowly sharing with them what you do and how you can help their business.
The goal is to get a number of employees at that company to know your brand and what you do. In hopes that one of them will bring up your company and suggest a meeting. However, these accounts will also have custom content to distinguish the differences clearly.
What Is Prospecting?
Lead generation is a marketing tool or initiative, whereas "prospecting" is more of a marketing activity carried out by the salespeople. 
This is usually carried out as a one-to-one method that generates and creates an interest among the target audience who might not know your brand and business. 
Examples Of Prospecting
These activities usually involve emailing, cold calling, or even direct messaging via LinkedIn!While lead generation is a slow, long-term method, prospecting gets you faster results; thereby, making it a short-term approach. The clients acquired through both methods are usually done through a sales funnel system.
How To Create A Prospecting System
If you are curious to test the ways of prospecting, you can get a head start by trying the following methods.
Emails
The easiest way to start prospecting is to create a complete sales lead list that goes hand in hand with the ideal target customer profile. As a side note, you can search our database of 2.5 billion contacts based on the company URL and see if you can find any contacts. After that, you can export their email addresses and start to send them emails. **Please note that you will want to follow Can-Spam laws – read more here.
Keep your emails short, sweet, and personalized, but make sure they also grab the target reader's attention. It is very important to always end with a call to action that benefits the prospect, for example, "give me 10 minutes to show you have to save/make 10% more….. What time next week is good for you at 11am EST?
Cold Calls
This technique involves you reaching out to your prospects directly via phone calls. During this process, you would check to verify if they need to purchase what you offer. You will also check to see if it is within their budget as you don't want to waste either person's time. If your service or product costs $5000 is their budget $50? Something to consider. The goal of this cold call should be to book a meeting, to answer any questions they have.  
Get to know them on a personal level.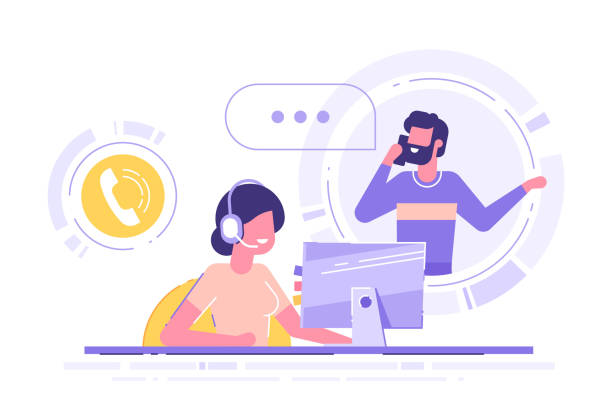 Social Selling
Yet another easy way to get started with prospecting is by using social selling. This method also involves contacting all your potential clients via LinkedIn.
By engaging with them directly, you can start a smooth conversation that you will need to transition to a call to answer any additional questions they have.   
Lead Generation Vs. Prospecting: Which Is Better?
If you are just starting your career in business or you are running a team of sales & marketing professionals, you might be confused about which method is better. However, it is critical to know that you will need both systems set up. 
If you think your business could use a quick boost, you can replenish it with prospecting. This gets you qualified leads with which you can book appointments instantly! However, you will always need to think fast and be on your feet as you might also face a lot of rejection.
But if this method is done right, you can be sure that your business will get the boost it needs.
You will also need to start your lead generation too. While this is a method that requires a lot of time and patience, it also helps bring a lot of high-quality leads, which will benefit your business in the long run. The simple way to start is to sign up for our free account and add our form to your website, this way your lead generation effort will be on autopilot 🙂
Does Lead Generation And Prospecting Ever Work Hand In Hand?
Yes, absolutely!
As mentioned earlier, lead generation is more of a marketing tactic, it is reactive, meaning you are waiting for leads to take action. Whereas prospecting is an activity done by the sales team, that is proactive. In most cases, you need to have both.
However, the forces and effects of both these methods are most powerful when they work hand-in-hand.
To do this, both the marketing and sales team need to work together very closely. They also need to align their goals and make it a common aim to bring in the best high-quality leads that will help the company reach greater heights.
Listed below are the success rates of how lead generation and prospecting can supercharge your sales by working together!
·         Organizations that work together by bringing together the marketing and sales teams have a 67% success rate to close a deal.  
·         When both the teams start working together, organizations witness higher customer retention and an increased sales win percentage (36% and 38%, respectively).
·         Organizations that have tightly aligned teams witness faster growth or revenue and profit in the course of 3 years. (24% and 27% respectively).
Wrapping Up
Boosting your business is one of the best ways to help it reach new heights. And the best way to do this is by using lead generation or prospecting. Both these tools are extremely useful and can attract many leads if used at the right time and place.
However, keep in mind that both these methods are their strongest when used together, and using them while aligned can do wonders for your business. Looking for more insights into the world of marketing and sales? Visit https://ripplemydata.com/ to know more!