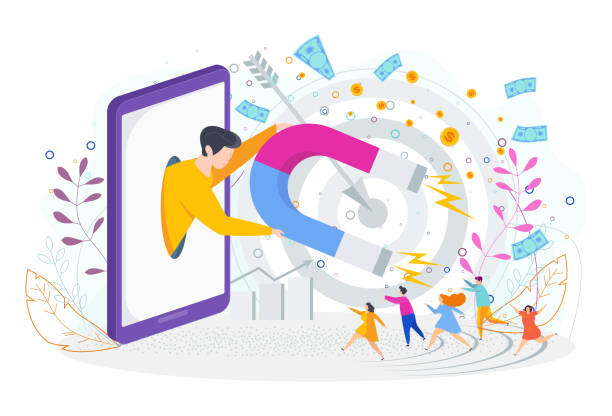 The best way to boost your business is by creating an efficient lead generation process. But you will only be able to do this if you use the right approach and the right strategy.
That's why it is very important to create high-quality lead magnets. 
What is a "lead magnet"? Simply put it is a piece of content that entices the prospect to become a lead by giving you their email address to receive the download. It's an exchange of value. You get your lead and they get their content. 
It should be noted that offering a prospect to "subscribe to us for more information" and adding them to your newsletters are no longer effective in attracting the prospect to submit their email. 
Moreover, many customers these days find themselves drowned with tons of irrelevant offers and other similar spam, which can be extremely annoying.
That's why in this article, we will help you put together a high-quality lead magnet to get you high-quality leads!
What Is Lead Generation?
Lead generation is a term used in the world of business and marketing. This process involves sparking an interest within the potential customer with what your brand has to offer. Lead generation is the blood of the business, you can not get a sale without having a lead first. Whether this person is looking at your restaurant's menu or walked by your store or found you on Amazon. They are first a lead.
How To Do Lead Generation
If you run a business or have a product to sell, you will need to start the practice of lead generation to get your business/product noticed by the target audience.
And the ideal way to get started is to map a few well-thought-out lead strategies that bring you fast, high-quality leads.
You can do this by using some tried and tested lead generation tools, planning an effective PPC campaign, or can even harness the power of social media to get the word out! All you need to do is start posting high-quality content (Lead Magnet) that best represents your brand/product!
You can also offer to give away a few freebies to the target audience or can even make an easy flash sale to get their attention.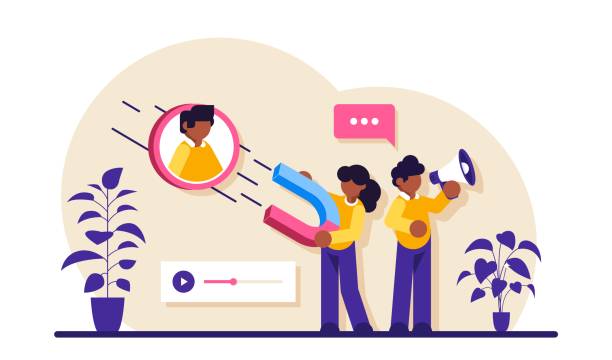 However, the strategy that we will discuss in this article is the lead magnet. Keep scrolling to know more!
What Is A Lead Magnet?
A lead magnet is a lead generation tool that instantly grabs the target audience's attention and compels them to share their information. This includes sharing their email address to get access to gated content (meaning content where you need to enter your email address to get the content) which can be a newsletter, whitepaper, or an ebook, or more!
This type of content serves to create awareness about your brand/product, but it also gives the potential customers info that creates a spark of interest in them and pushes them to engage with you.
A lead magnet can also be in the form of a freebie, demos, test trial subscriptions, or any other service or product-related offers and incentives.
With lead magnets, people will feel more at ease to share this info in exchange for them to opt-in or out of receiving monthly newsletters, and so on.
What Makes For An Exceptional Lead Magnet?
To learn what makes a great lead magnet it must have these 3 factors in it.They are as listed below.
Factor 1:
They Are Relevant And Up To Date in a digestible fashion. Think Checklist and top 10 or top 5 lists. 
Prospects, will not share their email address if they feel the content is worthless and common, something that they can quickly look up on Google without exchanging any information.
Therefore, ensure that your lead magnet is of the highest quality, which also promises to give the potential customer rare insight on a particular topic. A faster way to get their attention is by offering an easy yet unique solution for a common problem that they might have.
This way, you will be offering to help the people and make their life easier by using your service or product, to which they will say, "Take my money and my email address!" Again it is an exchange of value. 
A good lead magnet that manages to bring in high-quality leads is relevant and up-to-date with the latest trends. Even if you work hard to create the best offers for your brand/product, they will fall flat to the ground if it is not up to speed with the latest trends for the target audience. In the example below you will see that a checklist is listed. Give them something of action, something they use now to implement in their business. 
 Factor 2
Get Real Emails, not fake emails
Receiving bad emails is the worst. Not only did you spend money building your lead magnet but you also spent money to drive traffic to your site (both SEO and PPC cost money). Plus you or your team will be trying to follow up with emails that will bounce. Never good.
PRO TIP:
Keep in mind that it is very important to make sure you capture real deliverable emails. There are two ways to do that;
Use a service that verifies the email address in real time for deliverability. 
And/or
 Send them the download via email, do not put on the page with a link or button to download. 
Side note: RippleMyData can help you verify email addresses in real-time for free. Sign up for a free account
Therefore, make sure to create a powerful lead magnet that is in line with all the existing trends that will help to appeal to your ideal target audience!
 Factor 3
The shorter the sign-up form the better. Each extra field or question you ask them will deter them from entering their information. 
Last but not least, a good lead magnet will have a short form, a simple form. Look at the two examples, they ask for only name and email. The shorter the better will help to get more conversions. 
Think about yourself as you are searching the web. Picture this, pretend If you are interested in knitting. 
Option 1.
If there was a form to join our newsletter and it asked for your name, email, phone number, address, and what knitting style you have… Would you sign up?
OR 
Option 2
Enter your email for the top 10 items you can knit today to generate your first $100 in sales, enter your email address.
What one would you interact with the most?
PRO TIP:
The more data you get on a lead the better you can serve them. But you are in a catch-22. Short forms get more conversions yet more data helps you convert the lead to the sale. Enrich the lead. There are 4-5 services out there or use us, but when you enrich an email address you get back up to 100 data points on each contact. From a single email address, you can easily understand the first name, last name, age, gender, home addresses, work history, schools they attended, and some social accounts. 
How To Create A Good Lead Magnet
If you have read this far, we have probably piqued your interest in this subject. So now we've got you thinking, "how to create a lead magnet?"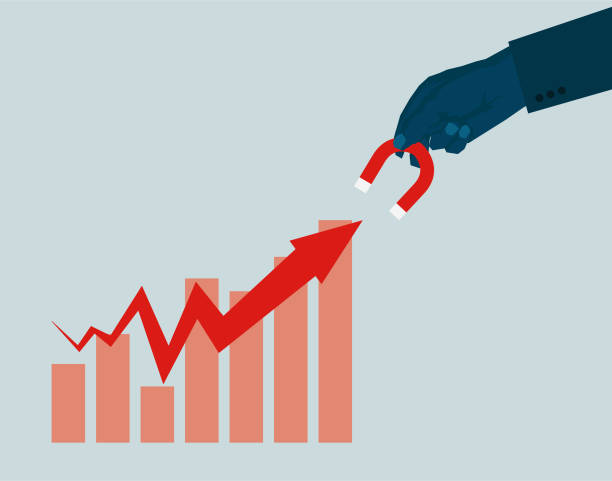 Not to worry, because we have made the process as easy as seven simple steps, as listed below! 
Step #1: Generating Good Ideas
The first, most important step involves discussing unique lead magnet ideas that can easily spark an interest in the target audience's minds. 
Pro Tip: Look at your competition, what are they doing, what is on their site? Also, see below for some great ideas. 
Step #2: Selecting A Format
The second steap involves choosing a specific format that will carry your lead magnet. This can be a video, brochure, slideshow, booklet, portfolio, maps, and so on. But most people online will use a PDF.
Step #3: Planning A Layout
Next, you can get started to create a rough sketch of how the lead magnet's layout will be like. You can also consider adding a table of contents for more clarity. Think about the format, is it a list or "start here", "end there" type of road map. Layout the big points. 
Step #4: Create A Title
One of the very first things that will grab the reader's eye is the title. So make sure you come up with a creative title that also conveys the meaning of the magnet.
Step #5: Get Busy!
Once you have completed the last four steps, you can get started with implementing the lead magnet. Make sure both the copy team and the design team work together with the client to create a great lead magnet.
 Step #6: Set up the form that will capture the leads. 
Set up your free account with us and allow us to do the heavy lifting. Simple title your form and what data you want to be captured from the lead and we will do the rest. Plus did we mention we have a free option 🙂
Examples Of Fool-Proof Lead Magnet Formats
If you are not able to think of any formats for your lead magnet, don't worry! Feel free to use the following tried-and-tested lead generation campaign examples that always grab the center stage!
·         Automated evaluation
·         Case studies
·         Ebook / mini guides
·         Product samples / free trials
·         Real-world assessment
·         Templates
·         Training videos
·         Webinar
·         Whitepaper
·         Quizzes, polls, and fun surveys
Wrapping Up
There is no doubt that all high-quality lead magnets bring in high-quality leads that will benefit your brand/product and your customers. 
The main goal of a lead magnet should never be to trick someone into giving their personal info. Instead, take the time to create good lead generation PDFs that will make their lives better if they give their email addresses. Remember it's about building trust and exchanging value. 
Ultimately, whatever lead gen format you choose, your lead magnet will be the first step in a long way to create and maintain a healthy relationship and drive sales for you. 
And that's what we'd like to call a win-win!